Randolph County 2019 4-H Summer Agriventures!
We're excited to roll out our 2019 4-H Summer Agriventures!
The light blue colored classes are for ages 8 to 18 and the darker blue is for our Cloverbud friends, ages 5 to 7.
Please read the cover page carefully as it explains about this years registration options and schedule. There will be a video posted next week to walk you through the entire enrollment system for 4H online and for the online payment and registration site (they are two DIFFERENT websites). You can call the 4-H Support Staff with any issues/questions you may have at 336-318-6017 during regular office hours.
Without further ado, here are this year's offerings…
Randolph County 4-H Summer 2019 Programs: https://go.ncsu.edu/summer2019
(Registration and payment begins May 18)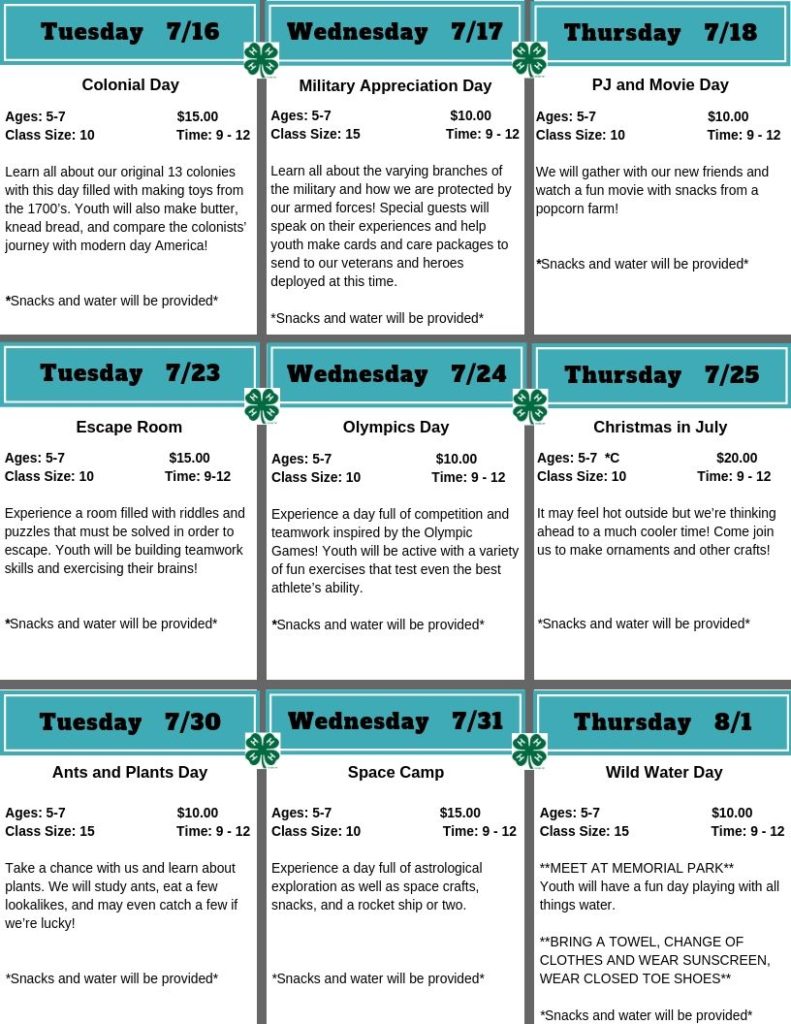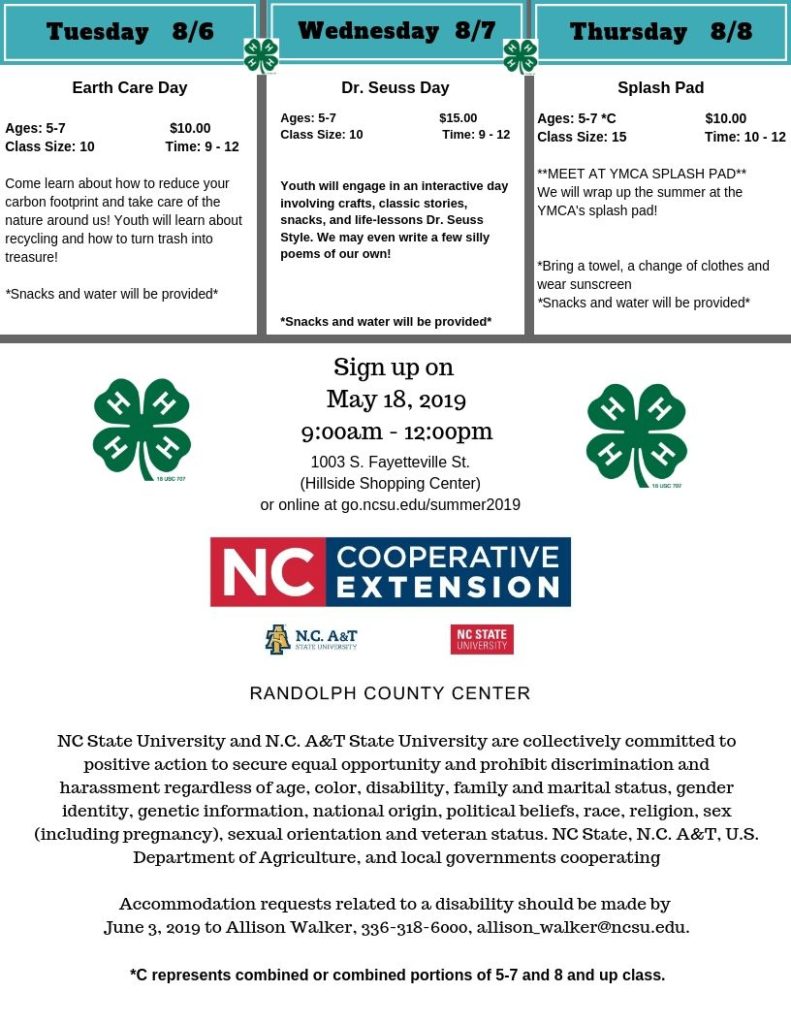 Updated: 7/9/2019
PDF Versions