2016 Randolph County 4-H/FFA Livestock Clinic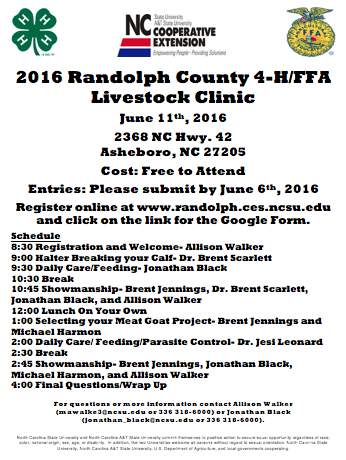 We are excited to offer a Livestock Clinic for 4-H/FFA members on June 11th from 8:30 a.m. to 4:00 p.m. This clinic will cover halter breaking, daily care/feeding, parasite control, showmanship and more. Attached you will find additional information and the schedule. The registration deadline is June 6th by 5 p.m. The registration form is available on the Randolph County Extension website www.randolph.ces.ncsu.edu or by clicking on the following link.
If you have any questions, please contact Allison Walker by email (mawalke3@ncsu.edu) or by phone at (336) 318-6000.