Can We Do It Too?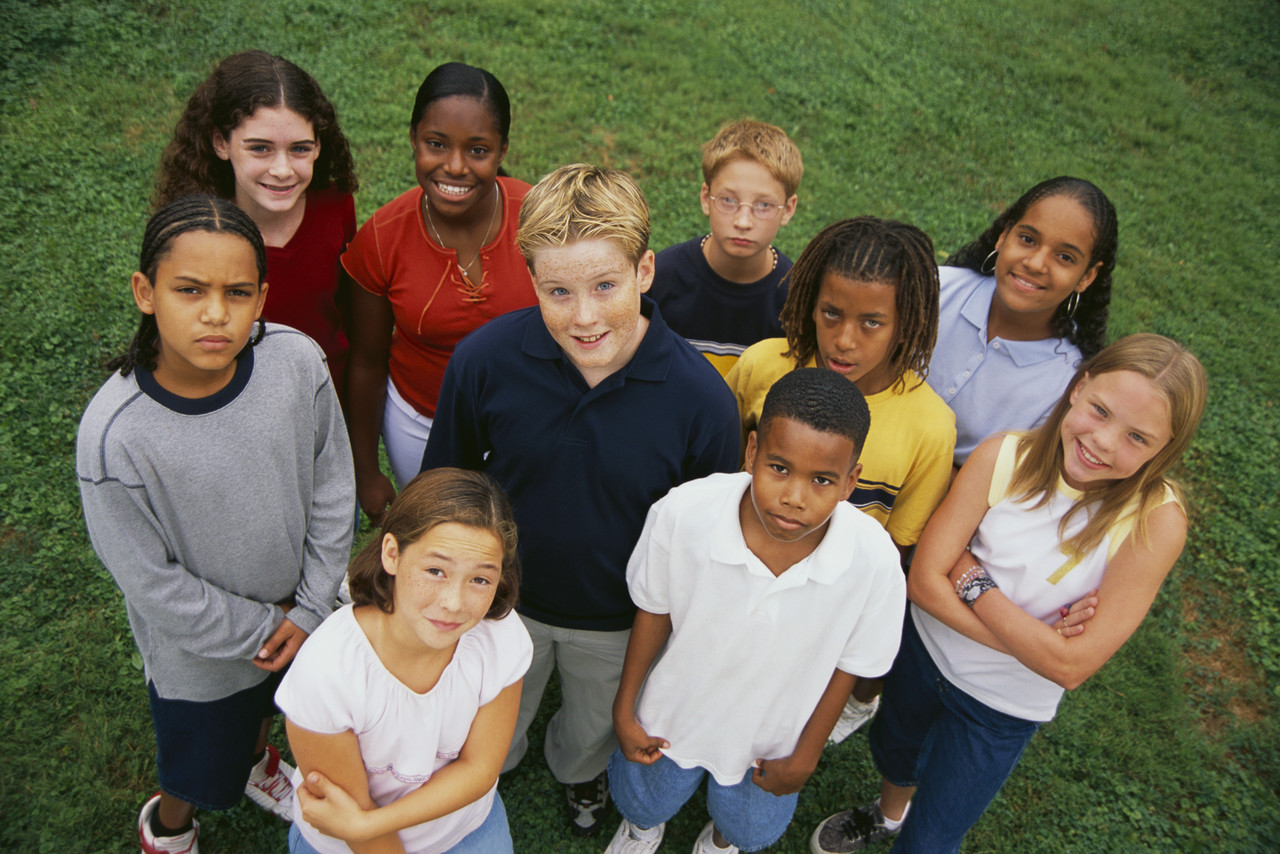 As most of you know, a stereotype is a generalization that is usually exaggerated or oversimplified and is often offensive to distinguish a group. This is a subject that we try to talk with young people about at length through our 4-H programming. Since diversity is an important part of a balanced youth development program, recognizing the existence of stereotypes and how our life experiences shape certain prejudices is a step in the right direction to debunk some negative behaviors.
The consensus from the young people that I work with has been quite promising. Their views tend to lean toward thinking that just because someone is of a certain ethnicity or religion, that doesn't mean you can or should stereotype people into groups. Of course, we all know that stereotyping does happen. It's a quick and dirty way to put people in a box that we can wrap our brains around.
If you've ever been the victim of a stereotype, which is a good probability, you know that they can cause you to do unnecessary things. They could make you lash out in rage or even confront that person face to face. The chances are that if you stereotype someone more than once and mean it that could push them to do something irrational. The truth is, stereotypes give us ideas and push us to believe things that aren't true. At the very least, we miss out on some great opportunities and friendships based on the opinion of someone else or a life experience that may be unrelated.
Unfortunately, lots of the media youth are exposed to do not show people in a realistic way. Characters on TV are often shown with unrealistic lifestyles. Characters live in extremes that tend to be un-relatable and impossible to attain. The good are really good and the bad are awful, very little room is made for people to see a reflection of their community as it really is today. Even if you know that what you see is not normal or not real, it can still impact you. Many teens want to be like the characters they see on TV and even mimic behaviors that make no sense at all. That's where good old-fashioned common sense needs to be introduced. Time for a reality check!
Maybe the best antidote to stereotypes is the truth. Wounds to the body can heal but the harm that words can cause can last forever, damaging someone emotionally for life. That is why it is important to measure your words and learn from the experiences of others and avoid saying things that distance people and find ways to lift up their common humanity. Sticks and stones and all that jazz just won't cut it sometimes.
Finally, many people are unconscious of what they are saying and its impact on those around them. They might not have even believed it if someone had not pointed it out to them–after all, most people see themselves as good and right. With a concerted effort, we can change ourselves and in so doing, change some negative impacts. I think that is always a good thing for young people to see, adults righting our wrongs and being the change. It really is important to see the diversity that surrounds us as important and wonderful about the world. Isn't that better than living in our own comfy little cultural bubbles? I've asked lots of our 4-H youth to consider how they can change certain language and reserve judgment until they get all the facts. So, I ask you, can we do it too?
North Carolina Sate University and North Carolina A&T State University commit themselves to positive action to secure equal opportunity regardless of race, color, religion, creed, national origin, sex, age disability, or veterans status. In addition, the two Universities welcome all persons without regard to sexual orientation. North Carolina State University, North Carolina A&T State University, U.S. Department of Agriculture, and local governments cooperating.
Persons with disabilities and persons with limited English proficiency may request accommodations to participate by contacting Jody Terry at 336-318-6000 or jody_terry@ncsu.edu or fax – 336-318-6011 or in person at the Randolph County Extension Office at least 10 days prior to the event.