2, 4, 8, Lets Renovate!!!
Fall is an ideal time to renovate your pastures! Forage stands vary in longevity, periods of drought, overgrazing, and weed infestation, which all take their toll on productivity. By properly renovating your pastures, you can set the stage for success with your livestock operation. Proper planning, based on informed decisions, can positively influence your bottom line.
To begin, producers should take soil samples to determine what their pastures require for optimum fertility. Soil test reports offer an accurate analysis of the nutrients present in the soil as well as a pH analysis, allowing for effective management plans to be designed. By knowing what your pastures require, you can get the most out of your fertilizer dollars, which is vital to profitability. Using proper fertilizer rates and adjusting soil pH levels allow producers to set the stage for long-term forage productivity.
Cool season pastures can suffer varying degrees of stand loss, and fall is an ideal time to reseed fescue and improved varieties of orchardgrass. Try to fill in bare spots, and feeding areas to prevent weed invasion. By preventing avenues of opportunity, producers can lessen weed problems, as they will fill these bare or disturbed areas if you do not. The job of reseeding can be done most effectively with a no-till drill as this ensures good seed to soil contact. I remind you that the Randolph Livestock and Poultry Improvement Association has a no-till drill for rent to association members. During periods of abundant moisture, regular grain drills are also capable of effectively drilling grass seeds into sod. Another method is to set your disc harrow straight and lightly disc the pasture, then broadcast the seed, and then cultipack to ensure good seed to soil contact. Overseeding rates vary, but as a general rule, 15-18 lbs. of tall fescue and 10-12 lbs. of improved Orchardgrass varieties per acre make a good mixture for drilling. For broadcast seeding, rates must be increased to 20-25 lbs. fescue, and 16-18 lbs. of Orchardgrass per acre. New varieties are released on a continual basis, so please contact me for current recommendations.
Here in Randolph County, the ideal time for overseeding is between August 25th and September 15th to ensure germination before the cold winter months.
"2, 4, 8, Let's Renovate" refers to seeding 2 pounds white clover, 4 pounds red clover, and 8 pounds lespedeza per acre to renovate grass pastures. Seeding clovers into existing grass stands is also a great idea to increase forage quality. Grasses overseeded with a combination of white clover, red clover, and lespedeza also produce more forage, and legumes can replace about 60 pounds of nitrogen per acre.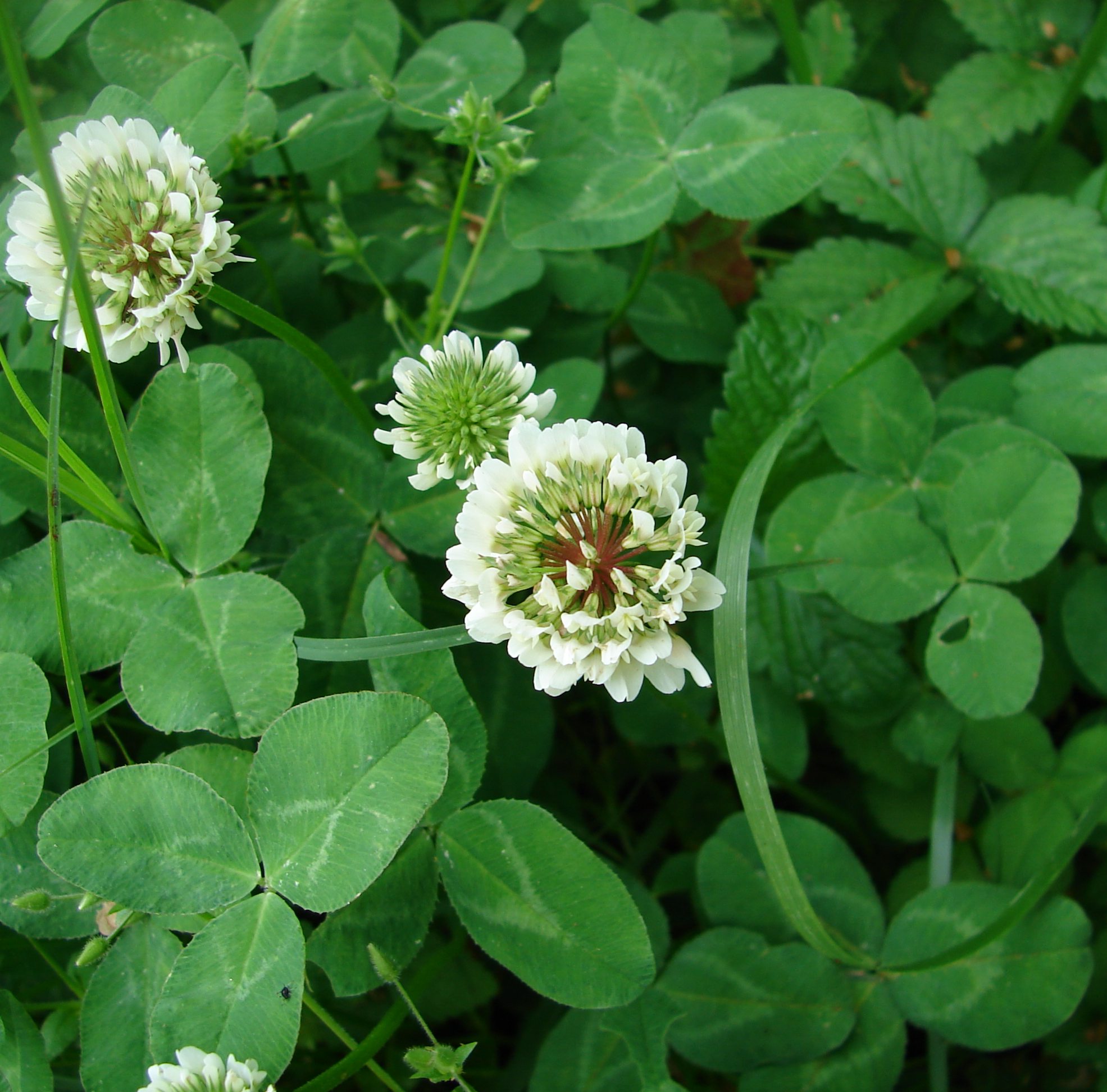 Producers should try to maintain at least 25% clover in their forage mix to help soil fertility and increase weight gains during the summer slump to combat the negative effects of the endophyte present in tall fescue. Clover can also be frost seeded next spring, in February and early March, with a high degree of success, by simply broadcasting clover on a cold morning when the ground is frozen. The freezing and thawing of the soil will act to incorporate the seed into the ground. Ladino clover lends itself well to grazing and 2 to 4 lbs. of seed to the acre is ideal. Some of the improved clover varieties should be seeded closer to 2 lb./acre since they are a little more aggressive. Red clover can be used as well, although stands are shorter lived. Four to six lbs. of red clover to the acre is ideal. Red clover will tolerate poorer soils and lower soil pH levels than Ladino, but is more sensitive to drier soil conditions. Producers could choose to seed both types in their pastures, and the truth is, the greater the forage diversity, the better off you are!
In A Nutshell:
(1) Remove excess pasture growth prior to renovation. Mow or graze to a 1-inch stubble in fall.
(2) Soil test, then lime and fertilize accordingly. Legumes require a higher soil pH and fertility level than grasses. Fertilize by soil test to achieve adequate potassium and phosphate levels, but do not apply nitrogen.
(3) Select the proper legumes and cool season grasses.
(4) Broadcast seed between August 25th and September 15th. Clovers can also be frost seeded in early spring. Seeding success is dependent upon soil moisture for germination, establishment, and good seed-to-soil contact. If grass sod is thick, it may be necessary to use a disk to bring soil to the surface.
When renovating pastures, make it a point to give them the added rest time to recover, and for young seedlings to become established before grazing them. Give them time to grow, or you have wasted your time and money.
By planning now and using a few agronomic principles, livestock producers can reduce input costs, and retain as wide a profit margin as possible. Weather challenges and price inflation are inevitable, but through proper research and planning, beef producers will be able to maximize their forage production and reduce their overall costs of production.
Photo Credit: Martin LaBar