Money Saving Tips for Summer Travel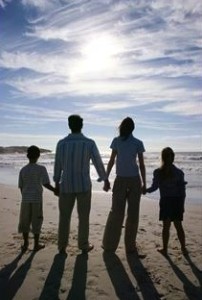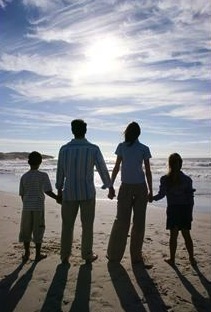 The summer months are here and families will continue to take vacations. Whether you are taking a trip to the beach, mountains or just visiting friends and family, most Americans will be using an automobile to travel. As a matter of fact, in 2010, Americans traveled a total of 3 trillion miles-the equivalent of 6.5 million round trips to the moon. Transportation accounts for 72% of U.S. oil use, mostly for gas. Luckily there are plenty of ways to improve your gas mileage or avoid using gas altogether.
Here are six summer driving tips* below to help you save some money:
#1. Avoid aggressive driving, such as speeding, rapid acceleration, and hard braking, which can lower your highway gas mileage up to 33% and your city mileage by 5%.
#2. Avoid high speeds. Above 60 mph, gas mileage drops rapidly. For every 5 mph above 60 mph, its like paying an additional $0.30 per gallon of gasoline.
#3. Avoid keeping heavy items in your car; an extra 100 pounds in your vehicle could increase your gas costs by up to $.08 cents per gallon.
#4. Reduce drag by placing items inside the car or trunk rather than on roof racks, which can decrease your fuel economy by 5% or more.
#5. Combine errands. Several short trips, each one taken from a cold start, can use twice as much fuel as one trip covering the same distance when the engine is warm.
#6. Check into telecommuting, carpooling and public transit to save driving and car maintenance costs.
In addition, being on top of car maintenance can also save you the big bucks! Below are five car maintenance tips to follow: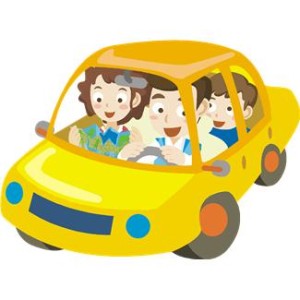 #1. Use the grade of motor oil your car's manufacturer recommends. Using different motor oil can lower your gas mileage by 1%-2%.
#2. Inflate your tires to the pressure listed in your owner's manual or on a sticker in the glove box or driver's side doorjamb. This number may differ from the maximum pressure listed on your tire's sidewall.
#3. Get regular maintenance checks to avoid fuel economy problems due to worn spark plugs, dragging brakes, sagging belts, low transmission fluid, or transmission problems.
#4. Don't ignore the check-engine light- it can alert you to problems that affect fuel economy as well as more serious problems, even when your vehicle seems to be running fine.
#5. Replace clogged air filters on an older car with a carbureted engine to improve gas mileage by as much as 10% and to protect your engine.
*All cost estimates assume an average price of $3.96 per gallon.
Sources: fueleconomy.gov and Dept. of Energy 
For more information and resources on energy-saving tips, please contact your local Family and Consumer Sciences Agent, Katie Rangel, at 336-318-6000.
Was the information on this page helpful?
This page can also be accessed from:
go.ncsu.edu/readext?235156