Summertime Gardening in Randolph County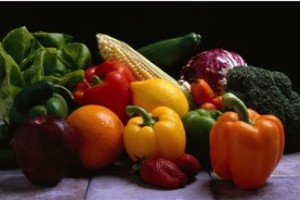 Summertime is upon us and many of our gardens are growing with reckless abandon. Peppers and cucumbers are getting ready to be harvested and our tomatoes are changing color, but many of us are being faced with holes and gaps in our gardening plan due to the unusually heavy rains and disease problems that we had this spring.
July is the perfect time of year to begin thinking about planting those crops that are considered to be the cooler season vegetables. Brussel sprouts and Broccoli are perfect to begin planting now so that they are ready to be harvested at the end of September and beginning of October. These vegetables are very easy to grow and typically very plentiful when harvested at the end of the growing season. There will also be a great opportunity at the end of the month to begin planting your leafy greens such as lettuce, kale, and collard greens. Planning out the later planting of cool season vegetables will give you the opportunity to enjoy healthy, homegrown meals into the winter months.
July is also the season to make sure that your plants are happy and healthy by scouting for insects and disease problems. Many of the pests that attack our gardens love the high humidity environments that we are blessed with here in Randolph County. It is very important to know what kind of insects and disease problems are in your garden so that proper actions can be taken. Unnecessary pesticide applications are not only costly, but may be harmful to you, your family and your pets.
For those of us that love fresh vegetables, but can't quite find the time or space to have a garden, July is a great time to visit your local Farmers Market. Randolph County has many Farmers Markets that can provide you with all of the fresh produce that you desire. Supporting local farmers and local foods is a great way to give back to your community and may be a lot more convenient than you think. Farmers Markets are located in Asheboro, Archdale and Ramseur and are open several days out of the week.
Here at the Randolph County Cooperative Extension office, free help and information is always available. If you are unsure of the pest that is attacking your garden, we offer insect and disease identification over the phone or on the Internet through "Ask an Expert" located on our own website. We also offer help with soil testing and other education programs that will help you increase your ability to know what is going on in your backyard. Please give us a call at (336) 318-6000 if you would like more information about any of our programs or are interested in our volunteer opportunities.
Gardening is a great way to enjoy a nice summer day with your family, but please be safe. Always wear gloves and use the recommended personal protective equipment when handling chemicals and pesticides. Stay Green Randolph!