The Truth About Fats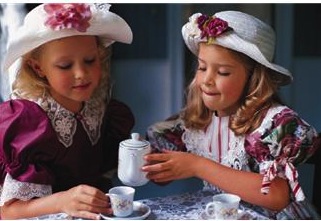 Most children do not worry about fat in their diet. In fact, children in general do not care or even know the significance of calories, sodium, cholesterol or all of the other nutrients found in food that tend to haunt the minds of many adults striving to lose weight or simply become healthier.
Many people think that "fat" is bad. No one wants to be "fat", so why would one want to eat fat? The answer is simple. Not all fats are as bad, and certain fats are a necessary part of your diet! Society has become caught in the low-fat diet craze for so long, that many people have never learned what good "fat" is or how much you should be getting in your diet. Many times, low-fat and non-fat foods are high in sodium and sugar to compensate for their lack of fat.
Fat is important in the early development of the brain and central nervous system. Let me stop here and say this is not an endorsement to go out and binge on a high fat diet. Understanding the different types of fats and how much you should be getting daily is critically important to one's overall health.
Children, and adults, over the age of two should be getting approximately 30% of their daily calories from fats. If you are consuming a 2000-calorie diet, that means 600 calories are coming from fat. You should consume no more than 65 grams of fat per day on a diet such as this. If you are trying to lose weight, adjusting the amount consumed is important, but consuming fat is still necessary to feel full and satisfied.
Not all fats are created equally. Unsaturated fats are found in plants and fish. These are good for your heart and help raise the good (HDL) cholesterol. The best sources of unsaturated fats are things like olive oil and salmon.
Now for the bad fats – saturated and trans. Saturated fats are found in meats and animal products. Saturated fats raise bad (LDL) cholesterol. Trans fats are often found in processed foods and some brands of margarine (unless otherwise indicated). Trans fats not only raise bad cholesterol (LDL) but they also lower good (HDL) cholesterol. The words "hydrogenated" or "partially hydrogenated" are a good indicator that trans fats are present.
In Randolph County, Cooperative Extension offers many nutrition programs that teach youth and adults the importance of a healthy diet and how to read nutrition fact labels. With the help of nutrition educators such as us, you and your children can learn to eat a healthy and well balanced diet without worrying about fats.