Building Friendships in 4-H
It's a heartbreaker. Watching a child sitting alone with that helpless look on his/her face of not knowing how to break into a new group of friends. Most of us have been there; sometimes it can be cruel on the playground and young people may feel safer excluding themselves from even trying to participate. Often times, parents and trusted adults want to step in but we simply can't make friends for them. We do, however, want to give children the tools he or she needs to be social and to be a good friend. Summer is here and Randolph County 4-H provides daily opportunities for youth to grow and learn among familiar faces as well as making new friends.
First. I think it is important to know that research tells us the average child spends 25 hours in front of the TV each week. TV characters become their "friends" and their role models. When you think about how the characters on television model building positive relationships, it may kind of put things in perspective for how a child responds to new friendships. The cartoon Tom and Jerry is a very entertaining, but should probably be followed up with some conversations about alternative ways to spend time with friends that are a little less aggressive. Another important part of how a child goes about forming relationships depends largely on his/her temperament. Children can start to develop real friendships around the age of four or five yet the disposition of a child's personality has already started forming.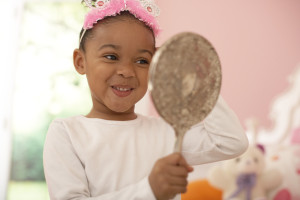 Younger elementary school age children are still in the early stages of developing social skills such as empathy, problem solving, negotiating, cooperation and communication skills before they are comfortable making friends. That old saying, "the best way to have a good friend is to be one," absolutely holds true when we think about gaining skills in building friendships. Who wants to hang out with someone who never listens or never has a kind word to say about anyone? As responsible adults, it is our responsibility to show children how to be a good friend and make friends. The best way is to model the behavior we would like to see.
Here at Randolph County 4-H, we make a deliberate effort to support the development of friendships in your child's life through a variety of ways. It is our pleasure to offer a variety of opportunities for play and socializing.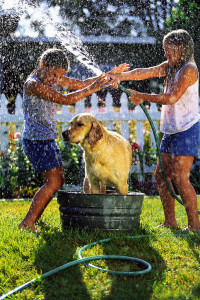 Exposing him/her to different areas of play will help him learn to socialize. By giving younger children lots of unstructured time to play is important because they learn the social skills they need so they can keep playing and have fun. Make sense? Taking opportunities to introduce children to people and places throughout their community is a great way to keep those social skills working. The more he is exposed to interacting with all kinds of people, the more he will learn to do the same. It is very important to stay balanced when things are hard. We certainly try to empathize with a child's pain or anxiety, but it is important to keep it in perspective. Making friends is a lifelong process and will of course have its ups and downs. Growing pains, unfortunately, are a part of it. We can support them by listening and acknowledging their feelings. Working through solutions with a child is so important. It is awesome to watch a child come out the other side of an emotional situation with a better perspective and a new friend.
Learning to build friendships is one of the ways children develop into well-rounded, emotionally healthy human beings. By giving children the skills needed to be confident and compassionate, we increase the likelihood that friends will eagerly come into his life. And we all know, friends give life a richness and happiness they will always treasure!
North Carolina Sate University and North Carolina A&T State University commit themselves to positive action to secure equal opportunity regardless of race, color, religion, creed, national origin, sex, age disability, or veterans status. In addition, the two Universities welcome all persons without regard to sexual orientation. North Carolina State University, North Carolina A&T State University, U.S. Department of Agriculture, and local governments cooperating. 
Persons with disabilities and persons with limited English proficiency may request accommodations to participate by contacting Jody Terry at 336-318-6000 or jody_terry@ncsu.edu or fax – 336-318-6011 or in person at the Randolph County Extension Office at least 10 days prior to the event.