ECA's Centennial Celebration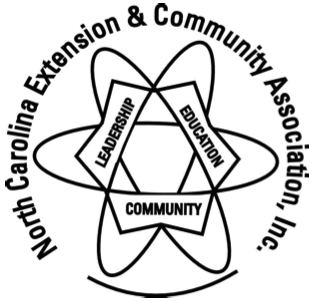 This year, the Extension Community Association (ECA) is celebrating its 100th Anniversary!! So you might be asking what is ECA?? ECA is a non-profit network of clubs organized in North Carolina in partnership with N.C. Cooperative Extension, NC State University, and NC A&T University. What began as Home Demonstration Clubs in 1913 to help rural families improve their lives and their communities evolved into what we today know as the Extension and Community Association (ECA) with the same commitment to strengthen families through leadership, volunteer work and educational programs. The vision came in 1911 from Dr. Jane McKimmon, the first State Home Extension Agent and Home Demonstration pioneer. In 1913, the first three county clubs were organized. In 1914, "Tomato Clubs" were started by county extension agents to teach the women how to safely can tomatoes. These were the fore runners of "Home Demonstration Clubs" in the state. In 1920, the "North Carolina Organization of Home Demonstration Clubs" was established and became an active group over the state. In 1940, the "State Council of Negro Home Demonstrations Clubs" was organized. These two organizations, with major goals of education and improved family and community relations in North Carolina, were merged in 1966 into the "NC Extension Homemakers Association, Inc."
By the close of 1939, five community clubs- Farmer, Holly Springs, Charlotte, Julian, and Liberty- were organized in Randolph County. There were 116 Charter members. By December 1941, there were ten clubs in Randolph County with a membership of 340 people who met monthly for fun, fellowship, and an educational program. To supplement their farm incomes in 1940, the "Home Demonstration Club Woman's Curb Market" was formed at the corner of East Salisbury and Cox Street with the help of the Asheboro Kiwanis Club. It flourished for 22 years providing good food, added income, confidence, and valuable business experience for many woman members. The property was sold and monies turned over to the Randolph County Council of Extension Homemakers for the establishment of the Rose Badgett Education Loan Fun in 1966. The loan fund is still available today for students in Randolph County. You can get an application for the loan by calling the Randolph County Cooperative Extension office at 336-318-6000. Members continue to support the loan fund by contributing an annual portion of their club dues, as well as other monies earned from the Fall Festival candy sales, to the loan fund. Subjects such as childcare, health issues, housing, home furnishing, family relations, parenting skills, community affairs, clothing and accessory construction, gardening, home management, and national and international affairs have been addressed in the community by Randolph County Cooperative Extension and ECA members.
From the early days, it was discovered that demonstration was an effective method of teaching. Club leaders attended leader training from extension agents and then returned to share their knowledge with other groups desiring the information. This method is still utilized today in our programming. In 1975, Randolph County Extension Homemakers was one of the first groups to sign on for a new project being developed in the county- the Fall Festival. Homemade candy sales at the Fall Festival serve as ECA's major fundraising project. Balfour ECA, Family Focus ECA and Ramseur ECA Clubs are still very active in the Randolph County community. These clubs are engaged in fundraisers, such as Soup's On for Habitat, community service activities, as well as educational trips, workshops and classes. They collaborate with the Randolph County Cooperative Extension to provide all types of classes and educational experiences for the community.
To learn more about the ECA Clubs in Randolph County or to inquire about how to join a club and become an active member in the community, please call 336-318-6000 and ask to speak to Katie Rangel, the ECA Liaison and Family and Consumer Sciences Agent. We look forward to talking with you and celebrating 100 years!