4-H: Today's Youth Are Tomorrow's Leaders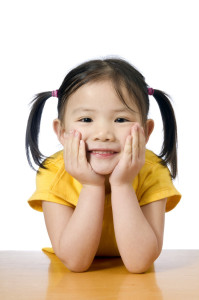 One of the most powerful ways we can encourage children to become successful, happy, and contributing people is to teach them good decision making skills and THEN to allow them to make their own decisions. The decisions that our children make as they approach adulthood will dictate the people they become and the life paths they choose. Unfortunately, we are competing with popular culture to empower young people to make decisions confidently. Popular culture can sometimes dictate what they wear, what they eat and drink, what television and movies they watch, what video games they play, and what music they listen to. At Randolph County 4-H, we have been focusing on techniques that promote the practice of making good decisions.
Believe it or not, bad decision-making is a great teaching tool to make better decisions in the future. How many of us have ever made a choice that we later (or sooner) regret? I feel fairly certain as children and adults, we have all made some poor decisions. Looking back, these moments in history are the times we can recall as 'teachable moments.' There are usually some common themes that consistently come up in bad decision-making: not thinking through a situation, looking for a good time vs. a healthy choice, boredom, peer pressure and not considering the consequences. As adults, we can pull from past experience, children lack that experience and perspective. Children tend to overlook consequences and make decisions that are rash and a little egocentric. Their responsibilities are limited and they may feel that the safety net of family and community will 'catch' them when they fall into a bad situation. The long-term ramifications are not always concrete for young people.
It is important to introduce decision making as a skill that can be improved upon over time. As adults, one of the most difficult things we face is to take away the accountability a child should face when making a bad decision. Bailing them out of trouble takes away a child's ability to learn from a mistake and improve this specific skill. The long-term personal and social implications of children growing up to be poor decision makers are profound.
The most important question children need to ask themselves is: "Is this decision in my best interest?" Understanding what is in their best interests and having these concerns outweigh competing interests is the culmination of the decision-making process. Trial and error and a little practice early on can make all the difference. We can help children learn good decision making by coaching them through decisions. Helping children take thoughtful steps to arrive at their decision is empowering. After the decision, help them judge how good the decision was and, if the decision turned out to be a poor one, what they can learn from it in the future. Of course, children won't always make such deliberate decisions, particularly when they're young, but if you coach them and give them experience with good decision making, they'll use it more as they gain maturity.
Good decision-making is an essential life skill, but most people acquire it only through that process of trial and error – if at all. We equip people with powerful decision-making skills to help them better shape their futures in an uncertain world.
By educating people in decision-making and arming them with effective methods, we will enable them to tackle their decisions in a more enlightened and empowered manner.
Today's youth are tomorrow's leaders. Clearer thinking about decision-making will yield profound benefits for us all.
North Carolina Sate University and North Carolina A&T State University commit themselves to positive action to secure equal opportunity regardless of race, color, religion, creed, national origin, sex, age disability, or veterans status. In addition, the two Universities welcome all persons without regard to sexual orientation. North Carolina State University, North Carolina A&T State University, U.S. Department of Agriculture, and local governments cooperating. 
Persons with disabilities and persons with limited English proficiency may request accommodations to participate by contacting Jody Terry at 336-318-6000 or jody_terry@ncsu.edu or fax – 336-318-6011 or in person at the Randolph County Extension Office at least 10 days prior to the event.