4-H – Growing a Program to Believe In
Happy 20-13! I'm still getting used to that number but I am so excited for what we will all bring to this year! Of course, January is a great time to sit down and think about making some positive changes – a resolution, if you will, to set a goal and work toward achieving it. That's right up our ally here at 4-H. Goal setting is a significant part of personal development that we really believe in!
It's important for young people to have confidence in themselves to make healthy decisions. A strong way to attain confidence is by learning through mistakes. "Learn by doing" is a phrase we use a lot around our office. Perhaps you have heard the saying: "Doubt kills more dreams than failure ever will." When we can overcome our doubts by experiencing success — and failures — we gain social and academic confidence.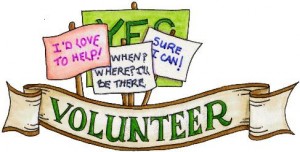 One way for young people to get that confidence is through volunteering. It's a great way to learn management skills in a low-risk setting. When students volunteer and they have clear goals and direction from the organizations in which they serve (4-H perhaps) — they are provided with valuable training for the workforce of tomorrow. When we add peer-based leadership opportunities into the volunteer mix that's when youth learn to motivate and manage others. Some more perks one can gain from volunteering are learning to respect others, being helpful and kind, understanding people who are different from themselves, becoming more patient and forming a better understanding of good citizenship. These are the kind of people I want to sit next to at the DMV, wait in line behind at the bank, assist me at the drive-thru or doctor' office, etc. How about you?
Asheboro City and Randolph County School systems do a great job promoting volunteerism, even requiring it for certain clubs and high school situations. The home school groups in Randolph County that we have worked with also promote volunteering as a good source of experience and good will. Studies from North Carolina State University and North Carolina A & T State University have shown that adults volunteer only half as much as students. Lots of reasons contribute to the 'why' of 'why not ' volunteer. Probably the biggest reason that more students and adults don't volunteer is because they have not been asked – makes sense, huh?
On the bright side, young people who volunteer are more likely to volunteer as adults. So maybe we can get those numbers up on adult volunteers in the future. Fingers-crossed.
As the year rolls on and our resolutions change and maybe fall by the wayside, I hope that you will encourage the young people in your lives to make good choices and learn a little something from the not so good choices. And another thing, here comes the "ask" that you can no longer say you never got: Please look at your schedule, look at your priorities and look at where you want to invest your time in the future – would you call or email me at the 4-H office and talk about what interests you have to offer for a one time experience or as a short/long term volunteer? We have had folks come in and volunteer their connections with other people that led to great experiences, a piece of equipment that helped with a program or sewing skills that always come in handy. Also, would you call or email me and find out how to get involved in 4-H for yourself or for a family member? We work with youth ages 5-19, you know. I'm working on one of my goals for 2013 – reaching out to my community and growing a program I believe in.
You can reach me at 336-318-6000 or jody_terry@ncsu.edu.